You can manage the background music and music source from Singa Pro settings.
Use the following instructions to set and adjust the background music.
Go to Settings (three stripes up left corner) -> Music -> Settings icon right upper corner.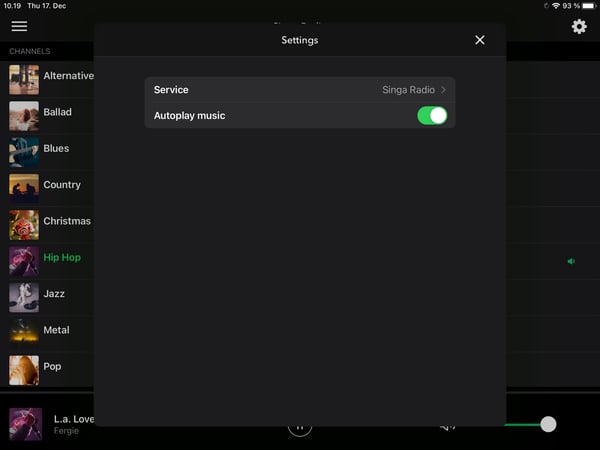 Activate the from Service -> Singa Radio. Turn on Autoplay music to automatically play background music between karaoke tracks. (The lilac bar in Dashboard is your volume control and song control panel.)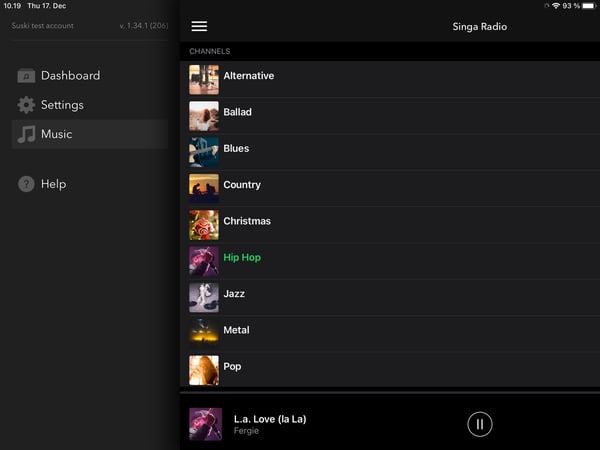 You will find the different music channels in different genres showing in Singa Radio view.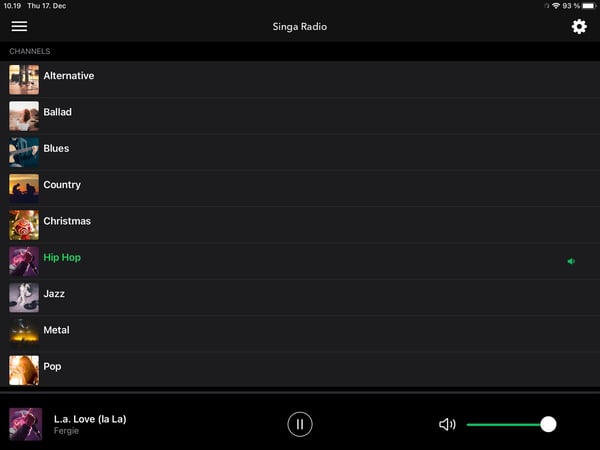 Press Play under the channels to start the music you want to play. Now the background music selection from Singa Radio will automatically play songs selected by your genre between the karaoke songs. You can also put Singa Radio off from the settings, if you use some other source for the background music.
Didn't find any answer? Don't worry, send us email to support@singabusiness.com, or chat with us through the Singa app or via help page!