Venue must be checked online to enable the song requests form mobile usage and to venue to been seen as active for mobile users
Venue to been seen as active with the mobile users, it must be checked in as online. Here's how to do it:
Steps how to do it:
Login to Singa with your Singa pro credentials

Stay in Dashboard

Press Venue

(with the red dot)

Choose your Venue from list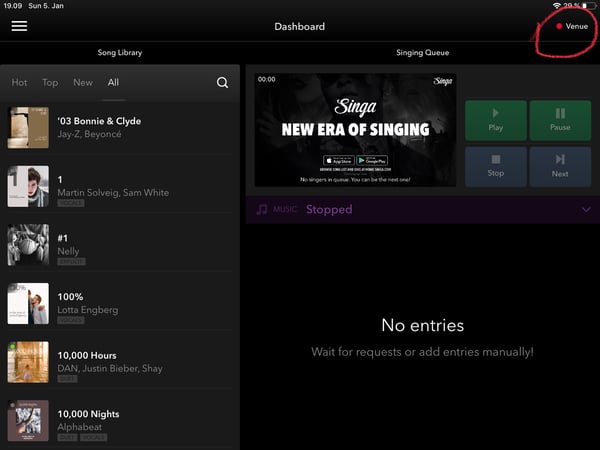 When you have successfully checked online, you will see a green bar above the screen and a confirmation for the venue to be online.
To log out tap the Venue (now with green dot) again, and press Check out. If you have not yet set the sounds or screens on, please check this link!
Didn't find any answer? Don't worry, contact us by sending email to support@singabusiness.com or chat with us via help.singabusiness.com.