Your karaoke booth usage can be controlled easily via memberpage
Log in to memberpage with your Singa Business Pro credentials.
Choose -> Karaoke Box -> Device management.
Log in to Singa Pro (iPad) and activate your Venue online.
Press the three stripes (left upper corner) and choose -> Settings -> Enable Box Mode.
Give a name to your device and press Enable.
Go back to memberpage -> Device management - > activate your device from Actions.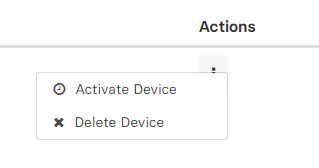 Choose Activate Device.
Choose OK.
You can delete the device by clicking Delete Device.

Start by generating a code from Codes and set a time for usage.
Use the code in Singa Pro App.
You can generate more codes from Codes.
You can also activate several devices from Devices by repeating the instructions above.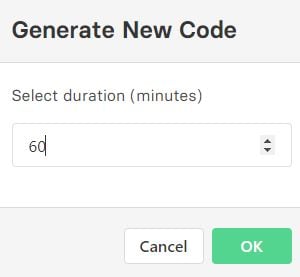 Device will be locked automatically when the given time expires. The user will see the time in the screen in the right corner during the karaoke.
How to use karaoke box without codes?
Use Box-mode without codes, go to Devices - press the three dots, set the needed time and press Ok.
Singa Pro releases the app, starts counting the given time, and locks the device again when the time ends.
How to release the iPad for normal usage?
You can release the device by clicking the name (right lower corner) and give the Singa Pro password.
Log out and release the Singa app also from Actions -> Delete Device.
Check how you can setup the device for the best Karaoke Box- experience!
Didn't find any answer? Don't worry, send us email to support@singabusiness.com or chat with us through the Singa app or via help page!