Control timing and ad codes for karaoke booth usage
Log in to Singa Business Pro app with your Singa Pro credentials.
Choose Settings from the right upper corner (three stripes).
Choose General.
Select popular variant -> On
Auto Play -> On.
Auto Accept -> On.
Require name -> Off.
Choose either Enable Kiosk mode or Enable Box mode.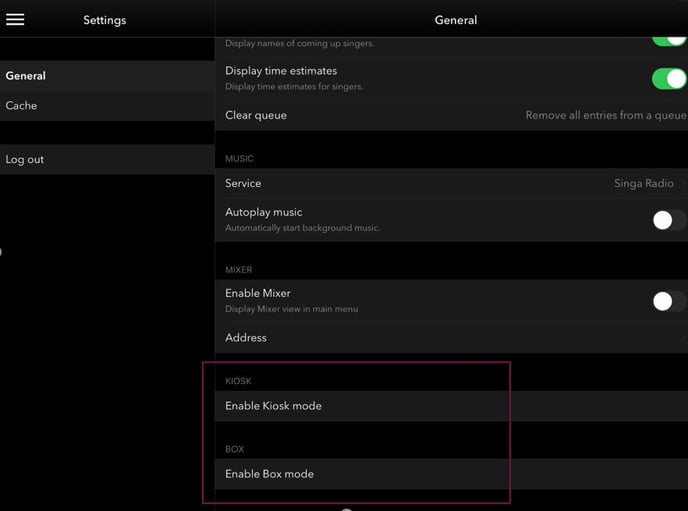 Kiosk mode locks the device so, that the user cannot use anything else than Singa Business Pro App.
Release the Kiosk mode by clicking the Lock icon above the screen (right corner) and give a password. With Karaoke Box- mode on you are able to control the Karaoke rooms or booths remotely by controlling timing and codes via app.singabusiness.com.
Start using the Karaoke Box by enabling your device and give a name for it. These settings are suitable for your customers independent usage of Singa device. How to use the Karaoke Box.
Didn't find any answer? Don't worry, send us email to support@singabusiness.com or chat with us via help.singabusiness.com.