You can manage the background music and music source from Singa Pro settings.
Use the following instructions to set and adjust the background music


Background Music
Go to Menu (three stripes, top left) > Background Music. From here, you can choose the genre of background music that you want to play between karaoke songs. Singa Radio is a complementary background music service included in all of our packages.
Singa also has integrations for several different commercial background music providers. Please contact our sales on sales@singabusiness.com if you would like to find out more.


Settings
From the Settings cog wheel in the top right corner, you can choose which background music service you would like to use and if you would like the background music to play automatically or manually.
Service
Singa Radio is selected as default. Tap Service to select your purchased background music service from the list.
Autoplay Music
As a default, Autoplay music is switched on, meaning there is an automated fade between karaoke tracks and background music. This means there will be no awkward silences between acts. Autoplay also works with all of our integrated background music services. If you prefer to control background music manually, you can turn Autoplay music off.
You can adjust the volume and playback of the background music either from the Menu > Background Music view or from the bottom right corner on the Dashboard view.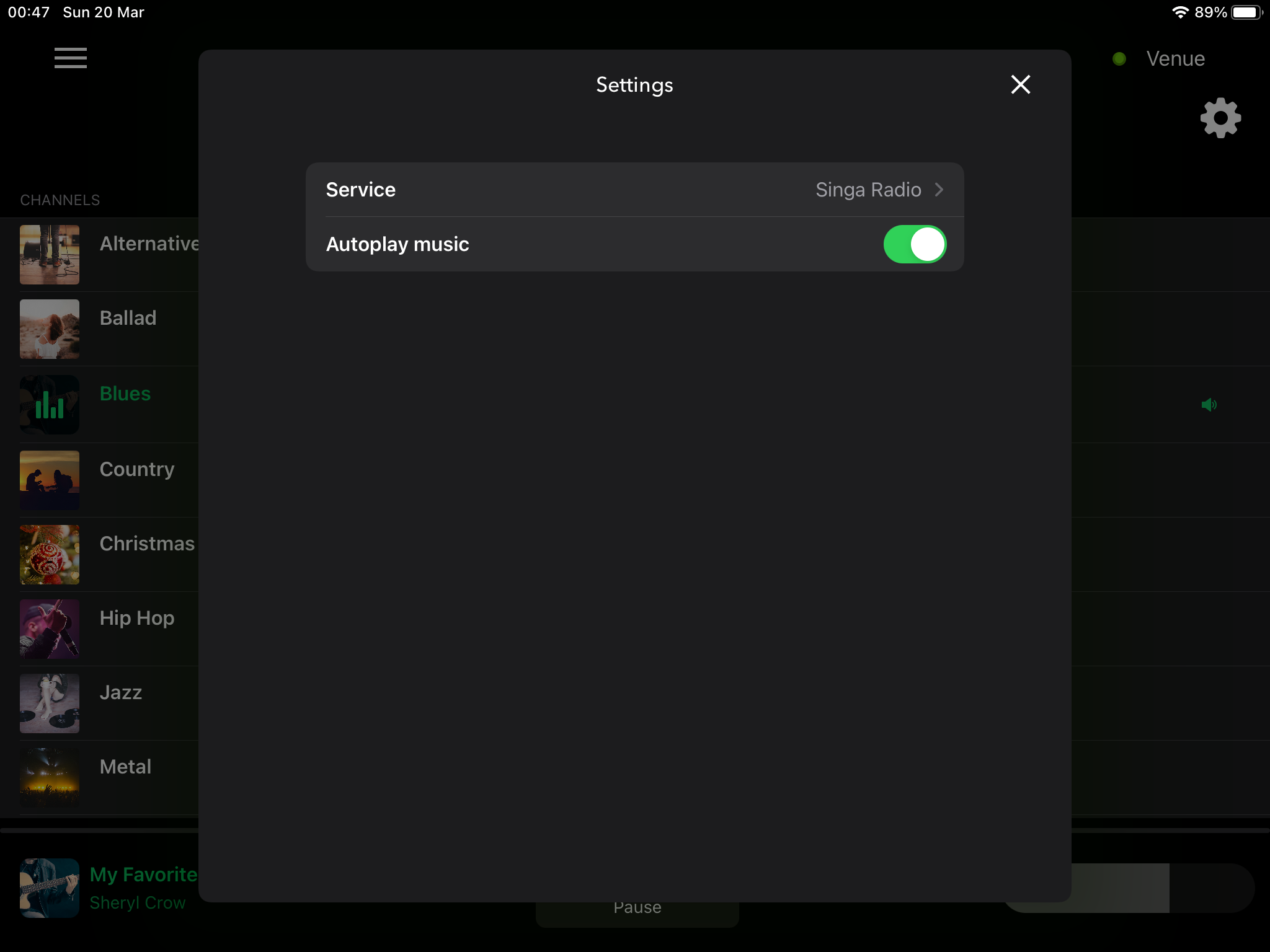 Couldn't find your answer? Don't worry, send us an email on support@singabusiness.com or chat with us through the Singa Pro app, via the Help page or Admin page!