Singa Business Pro can be used in Offline mode
The amount of songs you can use in Offline mode depends on the available storage on your main iPad:
128GB - 15-20 000 songs
256GB - 30-40 000 songs
512GB - 60-80 000 songs
1TB - over 100 000 songs
Here's a step-by-step tutorial video for setting up Offline mode. Written instructions follow below.
How to download the most popular songs from your region
Open Singa Pro > Settings > Cache > Enable Prefetch > On
Make sure that the state is Active

If not, please switch the Prefetch OFF and ON again and reopen the Singa app after closing it

Switch on Song offline indicator

You are able to see a green dot with the songs that are available offline. Songs not yet downloaded will have a grey dot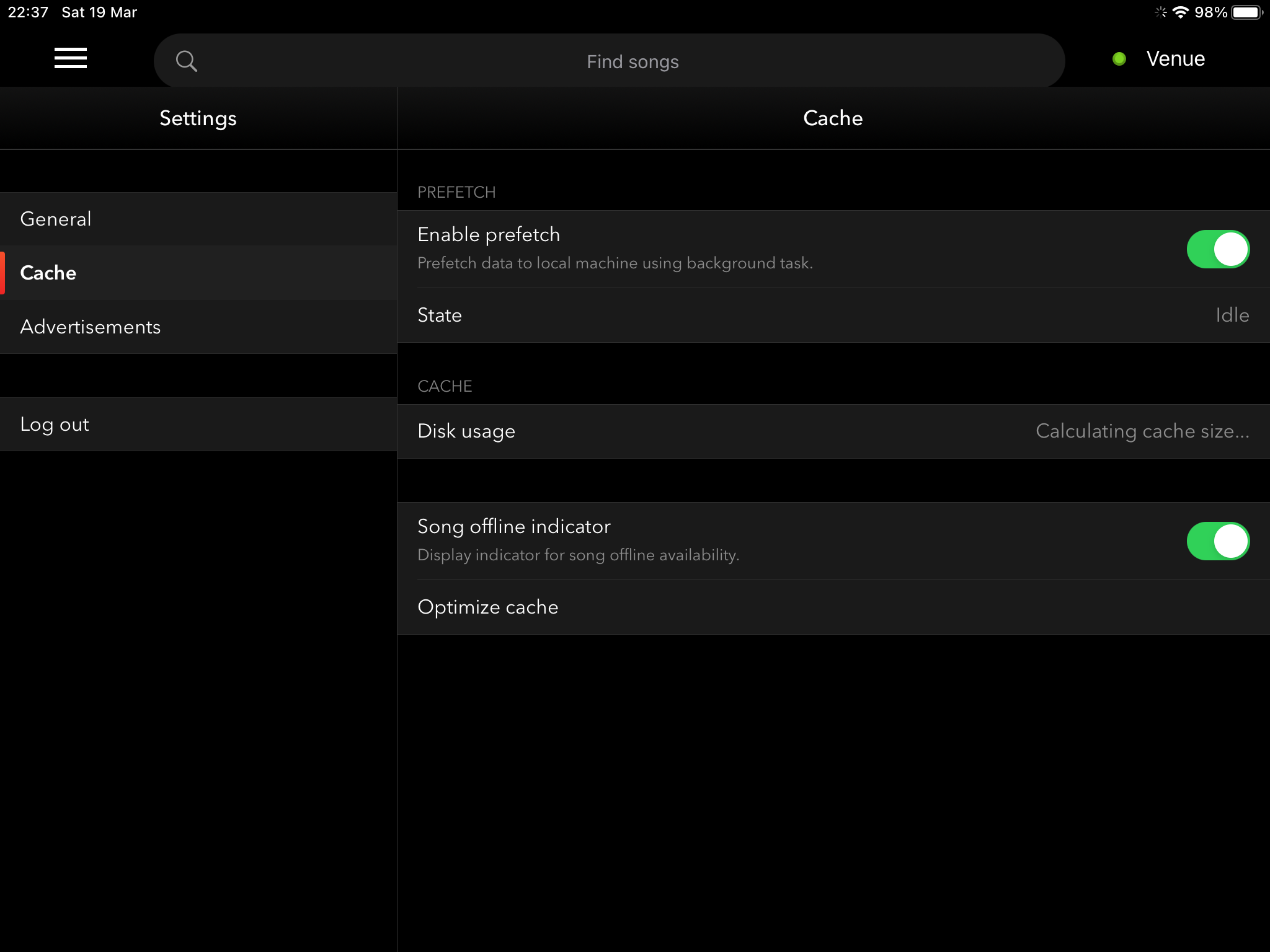 Disk usage indicates how much content has been downloaded. After you have finished downloading and want to start using the offline mode, switch on airplane mode and disable Wi-Fi.
Please note, that the most popular songs are prioritized when downloading. When you play a certain karaoke track, it will be downloaded and available for you in the future as well. Search for and Play those songs that you feel you must have in the app. Singa Pro will start the prefetching process after you press Play.
If you only want to automatically download songs in a certain language, switch the device keyboard to the desired language and delete all other languages.

How to access offline mode?
Turn on the airplane mode
Check that the Wi-Fi is disabled
Good to know: You can find the Airplane mode and Wi-Fi buttons the quickest by swiping down from the top right of the screen, or alternatively go to your device's settings (gear icon) > Wi-Fi and Airplane mode respectively.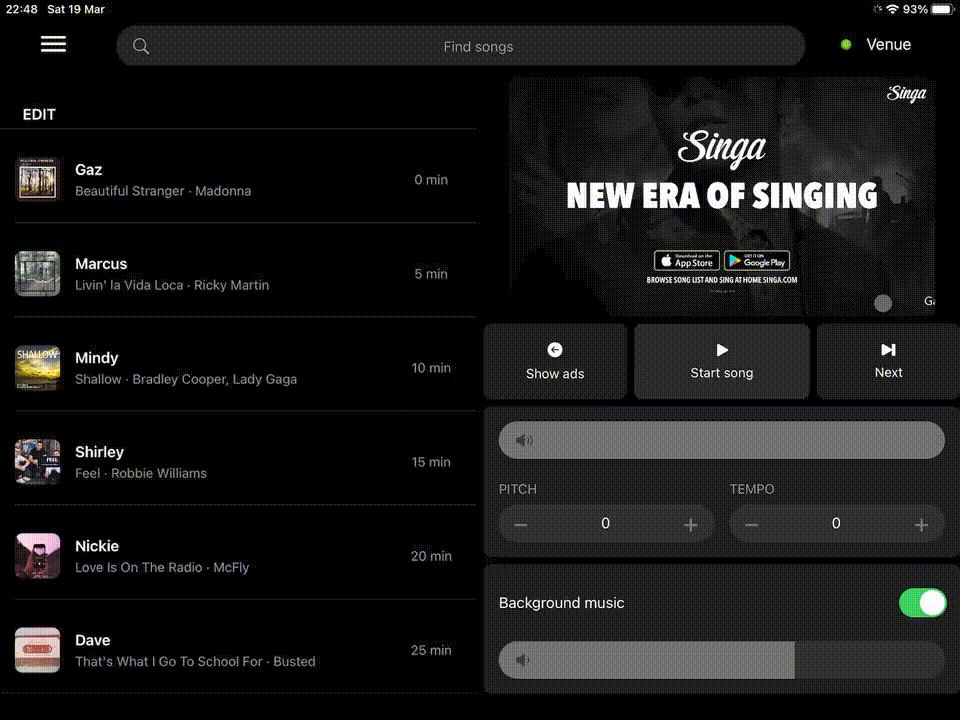 Other recommendations
To be able to log into Singa Pro, the iPad needs to be connected to internet. Although, once logged in, logging out isn't necessary.
Have the iPad connected to the internet at least twice a month for system updates or access to new content.
Note that Singa's content catalogue is constantly growing. For that reason we recommend an iPad with at least 512 GB of memory in order to have the larger amount content downloaded into iPad's own memory.

Couldn't find your answer? Don't worry, send us an email on support@singabusiness.com or chat with us through the Singa Pro app, via the Help page or Admin page!