Your venue needs to be online to receive song requests via the Singa mobile app or Singa Discovery Station
Here's how to set up your venue online:
From the main view of the Singa Pro app, tap Venue in the top right corner and select your venue.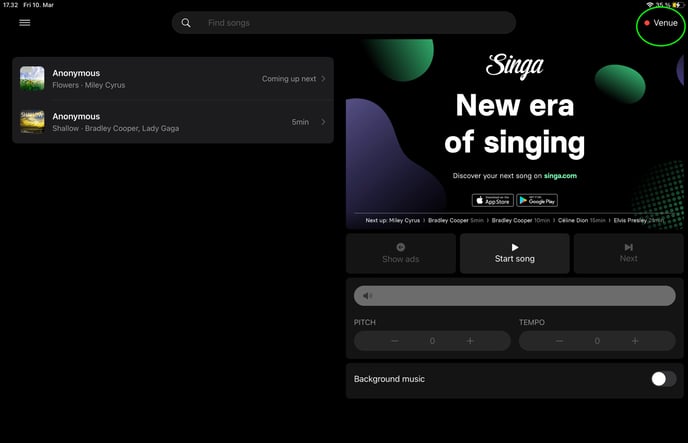 Once your venue is online, you will see a green bar along the bottom of the screen confirming that the venue is now online.
If you do not wish to receive more requests or your karaoke event ends, you can set your venue offline by tapping Venue and Check out in the bottom right corner.
Couldn't find your answer? Don't worry; email us at support@singabusiness.com or chat with us through the Singa Pro app via the Help page or Admin page!